2019 Honda Ridgeline at Airdrie Honda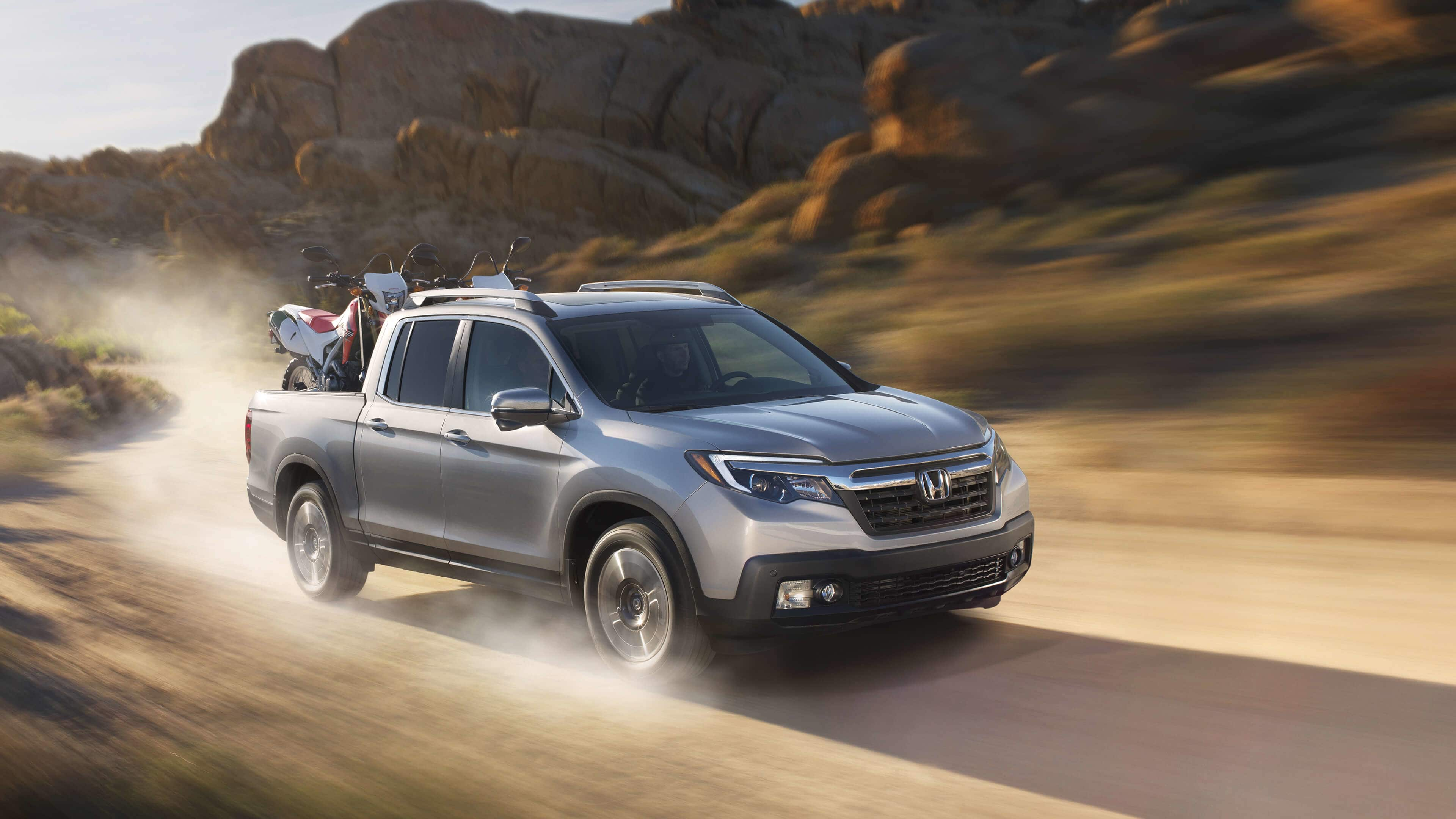 Plays Rough. Cleans up nice.
EXTERIOR FEATURES
Lockable In-Bed Trunk
Worry less about what you left in the bed. The Ridgeline keeps an eye on it. Whatever you need to keep out of sight just put it in the segment-exclusive lockable In-Bed Trunk and the Ridgeline is designed to help take care of it.
Dual Action Tailgate
Everything about the Ridgeline works hard. Even the tailgate. The dual-action tailgate can be pulled down to lay things flat or swung open to make loading it up easier.
Long and wide truck bed
Don't worry about what to bring. The bed is long enough and big enough (5'4" X 5') to hold virtually anything you need. You'll be happy to know that it had 4'2" wide flat bed space between wheel wells for you to haul 4'8" sheets of materials completely flat. It's the only truck in its class to accomplish this feat.
UV stabilized and scratch resistant bed
Even if you get rough, the Ridgeline is tough enough to handle it. If you're throwing 2X4sin the back or strapping in your dirt bike, the standard UV stabilized and scratch resistant bed helps protect your truck from dings or ticks.
INTERIOR FEATURES
The segment's largest and most versatile cabin
Inside, no personal space will go invaded. The Ridgeline sports segment leading space to make it one of the largest and most versatile cabins out there. Everyone will stay comfortable, no matter what seat they get.
60/40 lift up rear seat
Don't let your truck bed have all the fun. The 60/40 lift up rear seats reconfigure to help make sure you can fit your stuff inside with ease.
Heated front and available heated rear seats
All your passengers will love rolling with you. With heated front and available heated rear seats, no one will feel left out in the cold.
Available heated steering wheel
Nothing's worse than stiff fingers on cold winter days. The available heated steering wheel keeps your fingers warm and toasty, so you can focus on the road and not the cold.
TECHNOLOGY
The industry's first available Truck Bed Audio System
The Ridgeline is always down for a good time. Whether you're outside camping, hanging out with friends at a BBQ or washing it down after an adventurous weekend, the available 540 watt Truck Bed Audio System plays your music loud.
8" Display Audio Touchscreen
The 8" display audio touchscreen with Apple CarPlay and Android Auto makes every ride a joyride. Plus if you want to keep in touch, you'll be able to connect to friends and family on the go.
Centre meter display with driver information interface
When you press its buttons, it'll share its feelings. The 7"color TFT centre meter display houses audio information and important vehicle information like engine oil life, trip range, and warning messages.